We all benefit from time to de-stress, time to connect within to hear the whispers of our heart and soul, time to nourish ourselves and awaken the senses. Gather your friends, your family and bring self-care to the next level with an Herbal Facial Awakening or a Tranquility Mini Retreat.
Do you enjoy getting together with your friends and are looking for something that will add to your health? Share an experience together? Connect on a deeper level, encourage each other with some deep self-care, and offer a space to breathe, connect to your inner wisdom, relax and awaken all your senses.  You've found the right place. This herbal facial experience is a perfect addition to any women's event or family event. The content shared can be tailored for age groups, pertain to skin health, or focus on relaxing.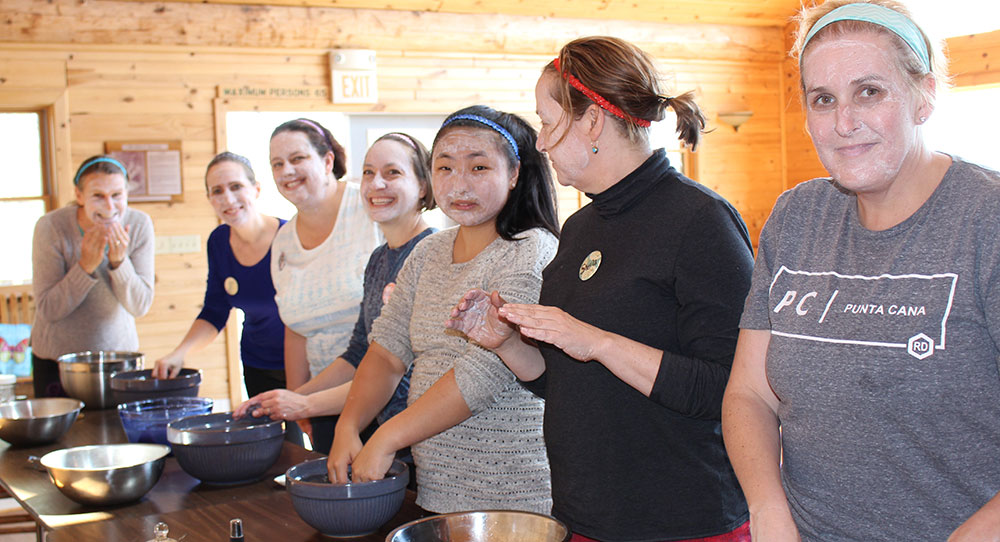 Herbal Facial Awakening
 Enjoy a two-hour immersive experience that will help you connect to self and spirit, feel invigorated, nurtured, rejuvenated, release negative thoughts and energy and awaken all your senses.
The content can be tailored for specific age groups, could cover topics on skin health, healthy habits to support clear skin, facial diagnosis, or simply focus on relaxing and letting go.
Making time to get away from it all and connect to yourself is so needed in our lives. This one-two hour experience (depending on the number participating) awakens all your senses, relaxes and replenishes you on a deep level, and leaves you feeling serene.
Make time for you and enjoy:
   a luxurious herbal facial

   time to de-stress and unwind
   feel invigorated, nurtured and rejuvenated
You'll be glowing from the inside out!
Creating time for self-care is so important as it replenishes our being on every level. As you are replenishing yourself, you'll also:
Learn how to combat the effects of cold and drying weather

Have a hands-on experience

Be guided how to use products, and learn the benefits they provide:

handmade scrub

herbal steam and ice bath

honey mask with cucumber slices on your eyes.

refreshing toner and finish

seal it all in with a handmade facial cream
Feel like a new person
Be glowing from the inside out
Learn how to give yourself this treat anytime
Requirements
The Herbal Facial Awakening can be brought to your gathering. A perfect addition to a bridal shower, birthday party or a gathering of friends or family.
If you would like to work with Jaime to book a date please review the following needs for the space:
Table and chairs for each attendee

Electrical outlets for hot water urns
Running water and hot water
Bathrooms
Sink for rinsing and washing
Space for each attendee to lay down (couch, reclining chairs, floor with yoga mat
Access to space 1 hour before Facial begins and 1 hour after Facial ends.
Jaime will provide all ingredients and supplies for the facial.
Depending on location yoga mats will be needed for each participant unless other accommodations are available. Couches or reclining lawn chairs are suitable.
To bring the Herbal Facial Awakening experience to your gathering please fill out this form:
Pricing: Each Herbal Facial requires 6 hours of time, not including driving. (1 hour of preparation; blending fresh ingredients and packing all supplies, 1 hour of set up time, 2 hours for the Facial, 1 hour clean up on site, 1 hour clean up at home – unpacking, laundry.)
$450.00 up to 6 attendees
$50 each additional person, 15 maximum
Also Available
Mini Retreats – 4 hours in length