My Passion
I am passionate about helping others enjoy their journey toward Tranquility; a body in balance, a mind at ease and an awakened soul. I am also passionate about empowering families with knowledge and tools to create healthy, vibrant future generations.
Why Ely
I moved to Ely in July of 2015, with my husband and our son, to improve an important area of my life, family and relationships! Ours, my husbands and mine, needing some nurturing. Moving to an area that fed both our interests was an important step that has helped tremendously. It also helped eliminate distractions that were making it too easy to avoid giving it the attention it needed.
About Me
I grew up on a fruit and vegetable farm in Western New York. I loved the freedom of wandering through the orchards back to our small woodlot to hang out with my plant friends. My Mother nurtured my interest in plants and gifted me the Golden Guide to Wildflowers one Valentine's Day.
My interest in plants ended up following me to college where I studied Horticulture and loved the course I took on wildflowers. Several years later I joined a monthly herbal study group and after attending for a year I found myself wanting to learn more. I was excited to sign up for Rosemary Gladstar's Apprenticeship program and I received my home study course on Valentine's Day – I took this as a sign that I was on the right path.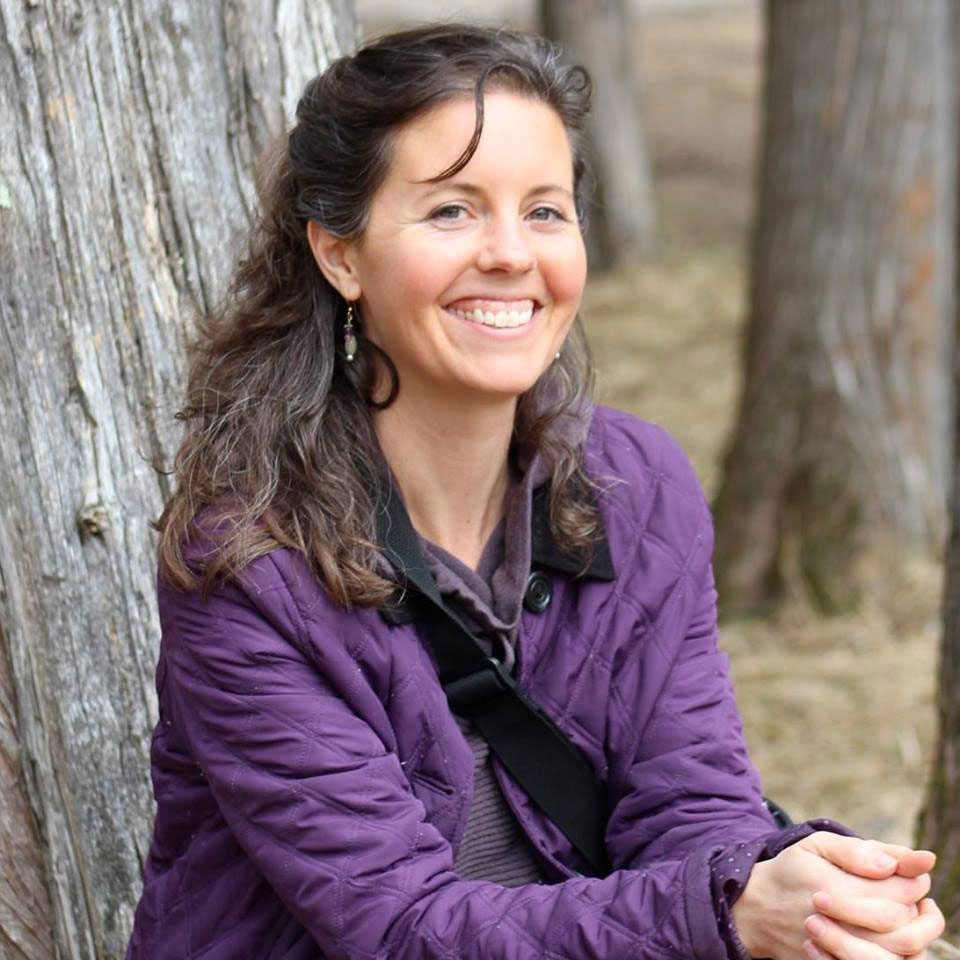 After the year long apprenticeship program I started using herbs at home. I began practicing with my newborn son and was inspired by the results. I started suggesting herbs and making a few preparations for friends and family and before long I wanted others to know about how easy and wonderful using herbs could be. I started wholesaling and teaching, which soon grew into my own space. I wanted to be able to help everyone who walked through my door and debated about going back to school to become a doctor, but was drawn to becoming a certified health coach. The program changed my perspective, and offered new insights as to how I might help others on their healing journey.
Since 2008 I have focused on adding tools and knowledge to my repertoire, selecting specific career choices in preparation for the manifestation of a dream I had when I was 18.  I am committed to seeing my vision blossom. I invite you to join me on this journey toward Tranquility.
Why Do I Love Herbs?
I have a strong connection to the plant world. I've always felt more relaxed and connected to myself when I am in nature amongst my plant friends. I enjoy creating that relationship, learning about how they can help on many different levels; physically and emotionally. I get excited when I see that passion ignite in someone else. There is nothing that compares to that feeling of wonder and awe when you connect with your first plant, learning the benefits and then start sharing it with others. I am here to help build that connection. To show you how simple and easy it is to incorporate the beautiful energy and properties of plants into your life.
Tranquility is Important to Me
I was searching for a word that described the feeling I wanted to create for myself and others. My wordsmith of a husband found that word for me. Tranquility!  This has been a constant in my life. It has led me on a wonderful journey of discovery about myself and what is truly valuable and worthy of my time and energy. Tranquility encompasses three things; taking care of our body so that it can be in balance, learning to pay attention to our thoughts to create a mind at ease, and learning to hear and follow the desires of our soul. This embodies everything for me and is what I hope for each of us.
Why Focus on Children's Health?
As a child who suffered from aches and pains and not knowing why I am dedicated to empowering families with the knowledge, skills and tools to create healthy vibrant children that understand and know how to take care of themselves leading to healthy vibrant adults and stronger healthier generations to come. Tranquility Wellness Center LLC has a threefold focus of helping others achieve; a body in balance, a mind at ease and a satisfied soul.
I've learned through experience that it is not all about what you eat, that we are all unique and learning what works for each of us is key. Understanding your body, being curious, and willing to try something different are huge parts of the equation. I've learned all of this while on my own healing journey trying to find answers on how to have more energy, eliminate my aches and pains, get better sleep, etc. I remember my Uncle commenting on how mature I was saying that I was "13 going on 30", and I remember commenting that I felt as if I was 13 going on 88. It wasn't serious enough to see a Doctor, and who knows what would have happened then. I just complained a lot. Menstrual issues, complexion issues and looking back now I'm pretty sure it was all due to digestive issues.
I have experienced so many profound changes on my personal journey toward Tranquility that have had tremendous positive impacts on my life that I am passionate about helping others do the same. I grew up with minor health issues that had huge implications on my satisfaction that I am here to empower others with the knowledge and tools to do the same for themselves and their loved ones.